Saturday November 3  // 19.30 – 23.30
4 Amazing artists, guitar guru, laptop maestro, compositional genius and accordion wonderboy… dae it
Suzuki Junzo (JP)
Vocal/Guitar based in Tokyo.
Member of the Tokyo Psych veteran MIMINOKOTO and 20 Guilders(Duo with Mitsuru Tabata of Boredoms/Zeni Geva/Acid Mothers Temple)
Recent years, Japanese guitarist Suzuki Junzo focused and stripped down with A 21st century drone/space electric-blues albums from UTECH RECORDS/NOD AND SMILE RECORDS and toured over US/EU/UK. Crystalline guitar passages soaked in reverb and distorted sadness. Junzo's recent Solo Albums are joined by Ikuro Takahashi of LSD March, Kousokuya and ex-drummer of Fushitsusha and High Rise and engineerd by Richard Horner at Black Snow Flake Sound in Sapporo/Hookaido. Corroborating with the cosmic dead and many other.
ttps://suzukijunzo.bandcamp.com/track/don-rigoberto
Leonie Roessler
Sound/Installation Artist – Composer – Performer based in The Hague, Netherlands.
Raised in the Ruhr District (Ruhrgebiet) in Germany, Leonie relocated to Los Angeles as a teenager. She studied classical guitar at Los Angeles City College, and received a Bachelor Degree in Composition along with a Minor in Dance Performance at California State University Northridge in 2010.
She then moved to the Netherlands and earned her Master Degree in Composition at the Royal Conservatory of The Hague in 2013, where she studied with Peter Adriaansz and Calliope Tsoupaki. She then completed a one-year course at the Institute of Sonology, where she focused on Field Recording and the Spatialization of Sound. In 2016 she finished the fourth and last year of the Contemporary Music Through Non-Western Techniques Program at the Conservatory of Amsterdam with Rafael Reina as her principle teacher.
http://leonieroessler.com/
Mark Kloeg
https://soundcloud.com/kloeg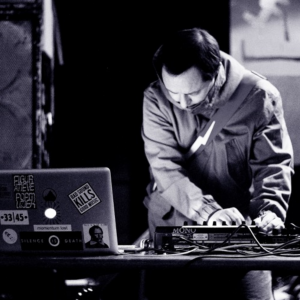 Momentum Lost
Torn between opposites, momentum lost syphons calmness from chaos while melody and noise collide to create drone based ambient music.
https://soundcloud.com/momentumlostmusic
https://www.facebook.com/events/326302121471656/