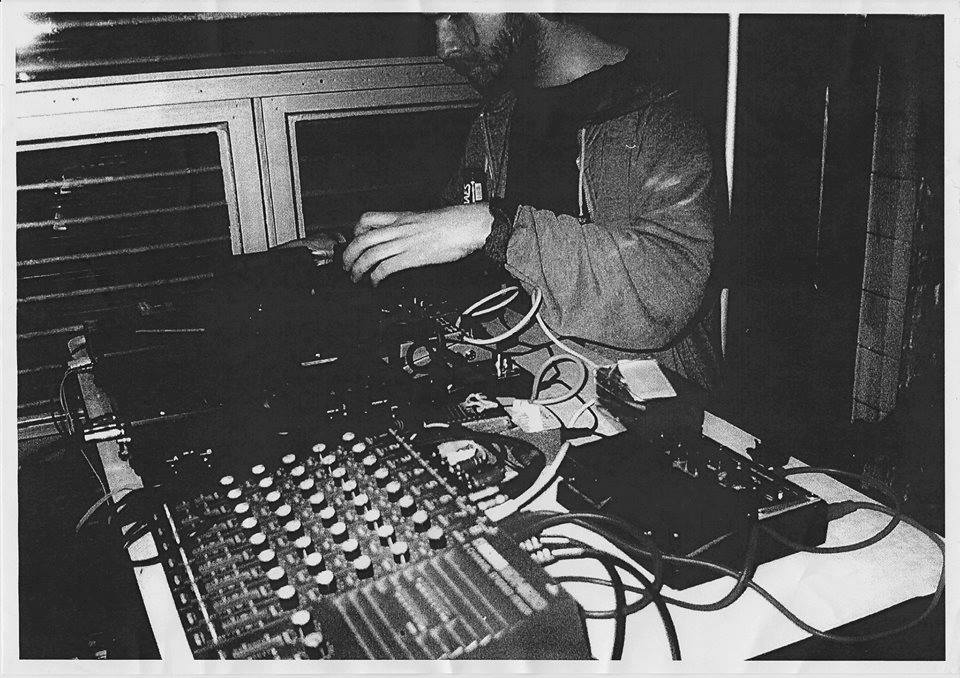 2017, April 12
► тhe тide øf тhe εnd presents: [ттøтε] AKTION XVIII▬▬▬▬▬▬▬▬▬▬▬▬▬▬▬▬▬▬▬▬▬▬▬▬▬▬▬▬
The eighteenth [ттøтε] AKTION will showcase a diverse selection of electro acoustic music, drone, noise and musique concrete.
|| Broken Lights (SWE) – Posh Isolation / Joy De Vivre
|| Händer som vårdar (SWE) – Järtecknet / Posh Isolation
|| Milos Olympus (SWE) – Forever United
|| MIRROR II RIRROM (USA) – FAG Tapes▬▬▬▬▬▬▬▬▬▬▬▬▬▬▬▬▬▬▬▬▬▬▬▬▬▬▬▬
|| BROKEN LIGHTS (SWE) – Posh Isolation / Joy De VivreBroken Lights is the recording name of Martin Herterich (Sand Circles, etc). With disintegrating tape loops, saturated synths and primitive rhythms, Broken Lights is echoing not only 80s tape experimentalism, but also the last dying breaths of modern dance culture. Releases include tapes on Posh Isolation, Joy De Vivre and a live split with Puce Mary on Styggelse.
FFO: Shredded Nerve, V. Sinclair, Aaron Dilloway
|| HÄNDER SOM VÅRDAR (SWE) – Järtecknet / Posh Isolation
Henrik Söderström aka Händer Som Vårdar works with concrete samples and sparse electronics, layered and organized into a fractured, pulsating, heavily textured industrial noise. After a series of tapes HSV debuted on LP with "Aristokrat" (Järtecknet, 2016). The tape Anhedonia will be out on Throne Heap in the spring of 2017. 'No obvious climax in sight and no easy ways out.'
FFO: Altar of Flies, Blodvite, Arv & Miljö
|| MILOS OLYMPUS (SWE) – Forever United
Milos Olympus is Felicia Lindgren and August Levén, the new blood that run the Gothenburg-based label Forever United. Raw harsh noise executed with a great sense of timing, and structured in a powerful yet simplistic way. Heavy crunch and crumble tape noise punctuated with synthetic tones that are simultaneously ethereal and raw.
FFO: Sewer Electioin, Damien Dubrovnik, Heinz Hopf
|| MIRROR II RIRROM (USA) – FAG Tapes
A duo featuring Rebecca Mahay and Heath Moerland. A couple of aliens stirring things up in a blizzard sound nest. Vocals with words and sounds. A mirror is an object that reflects light in a way that preserves much of its original quality subsequent to its contact with the mirror. Most mirrors are designed for visible light. A looking glass. Sound mirrors exist. The best and clearest mirrors are made with mercury and glass. Mercury is extremely toxic and since mirrors are generally used for grooming and admiring oneself they preserve nothing and destroy everything in its vision. Mercury is also controversially used as a medicine and intoxicant.
Heath Moerland is most know for running the FAG Tapes label. Since it's inception in 2005 it has turned into a staple of the American weirdo scene and a joy for anyone who's into the strange, experimental, psychedlic and abstract. Over the years Moerland has been active under a variety or monikers which have included amongst many other SIck Llama, Tyvek and Barf Thoth.
FFO: Ashtray Navigations, James Ferraro, Bear Bones Lay Low▬▬▬▬▬▬▬▬▬▬▬▬▬▬▬▬▬▬▬▬▬▬▬▬▬▬▬▬