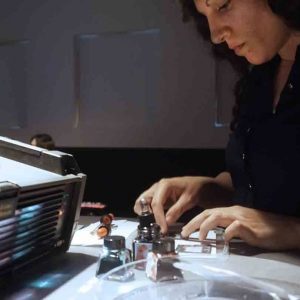 Yael Levy (1983, Israel) is a composer, performer, visual artist and an educator. Currently located in The Hague, Netherlands. She studied composition in Israel with Dr. Hagar Kadima between 2007 and 2011 and completed a BA
in music education and choir conducting at the Levinsky College of Education, Tel Aviv. Subsequently, she obtained a BA in composition, with Gilius van Bergeijk and Yannis Kyriakides and MA in music composition as well with Yannis Kyriakides and Justin Bennett at the Royal Conservatory in The
Hague (2011-2016). Since 2014 She took part in several residencies and performances abroad including Living Museum Project in Cyprus and Sound 59 – Contemporary Music Festival in Perm, Russia.
In her works she explores new models which emerge from the combination of music composition, collective composition, visual art, performance-art and theater.
Levy is co-manger and composer of Catchpenny Ensemble, which focuses on multimedia works and collective composition.
http://www.yael-levy.com/